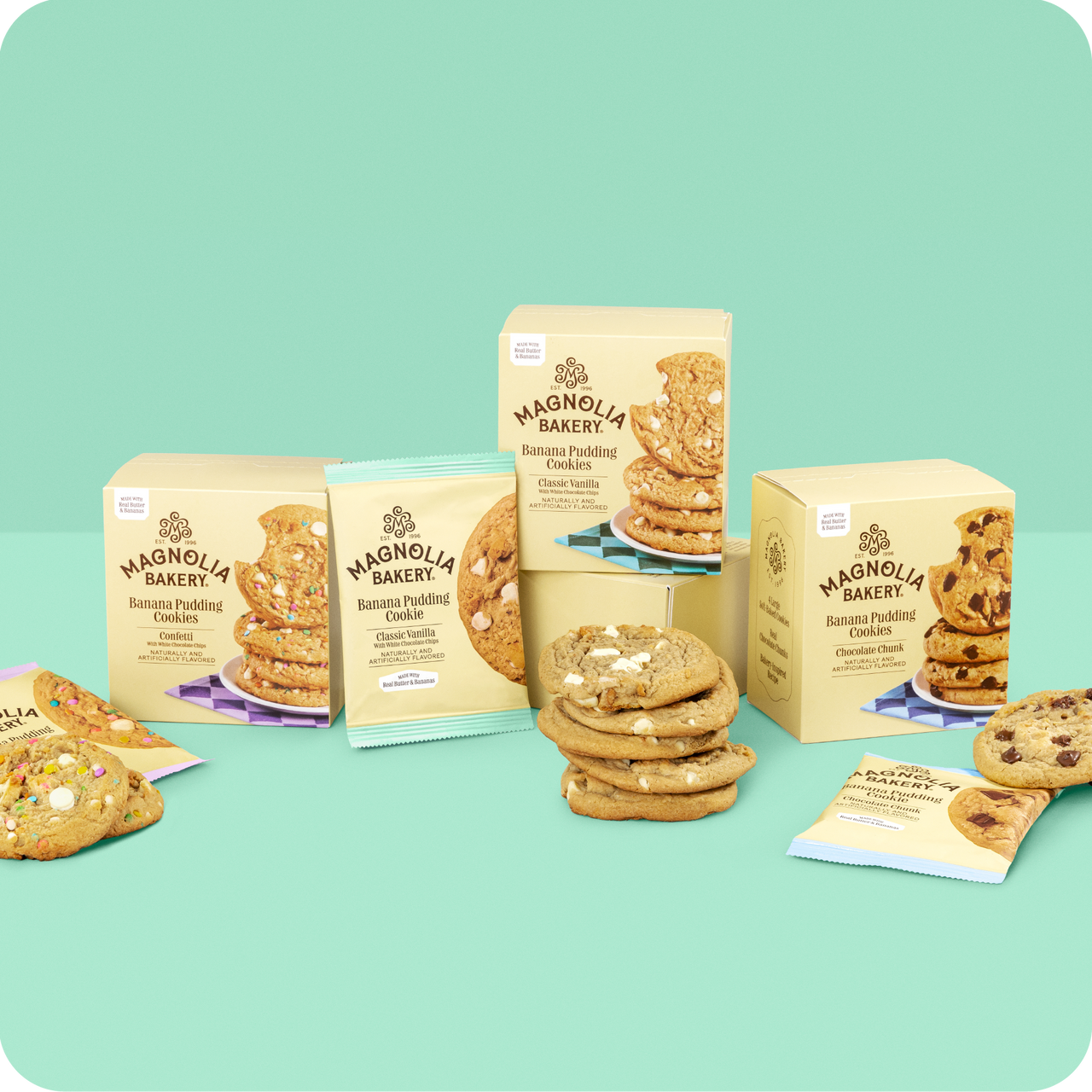 New! Banana Pudding Cookies
From our New York City neighborhood bakery to your grocery store shelf, indulge in large, soft-baked cookies inspired by our world-famous Banana Pudding.
SHOP ONLINE
Browse and purchase Magnolia Bakery grocery products online now!
SHOP IN STORE
Discover where Magnolia Bakery is available at your nearest grocery store!